TIPS & GUIDES
TOOL
Tools to download direct links, Dropbox, OneDrive, Helurl to Google Drive
This is a tool shared by vnROM, I share it here for anyone who needs to backup data, or move house. Currently, the tool can only download odd files of other people to share public links for themselves, the folder is currently not active.
Its formula of operation is: colab + wget + tutorial How to get direct download link (direct link) of cloud services, graft into running delicious.
Click on this link romhub.me/gdrive (remember the link, always need to access it for convenience)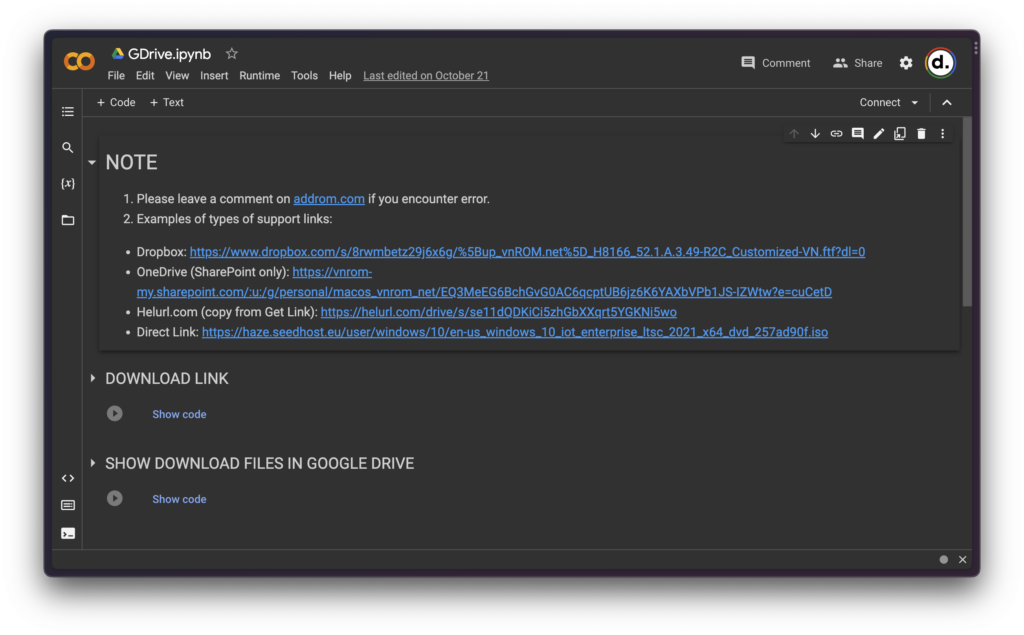 Click the circular button with a triangle in the middle to run: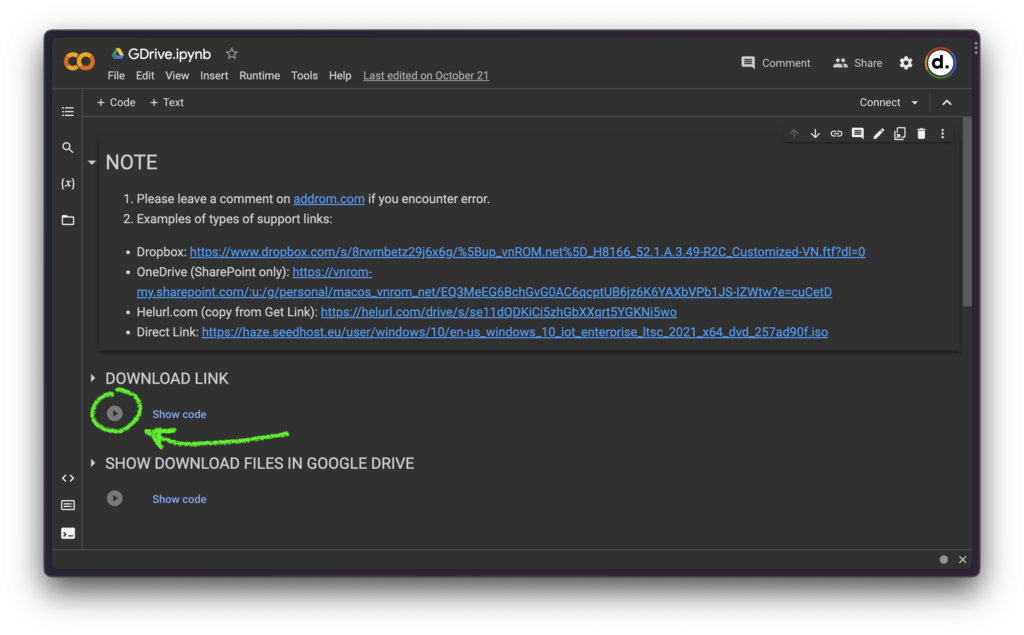 Connect to Google Drive: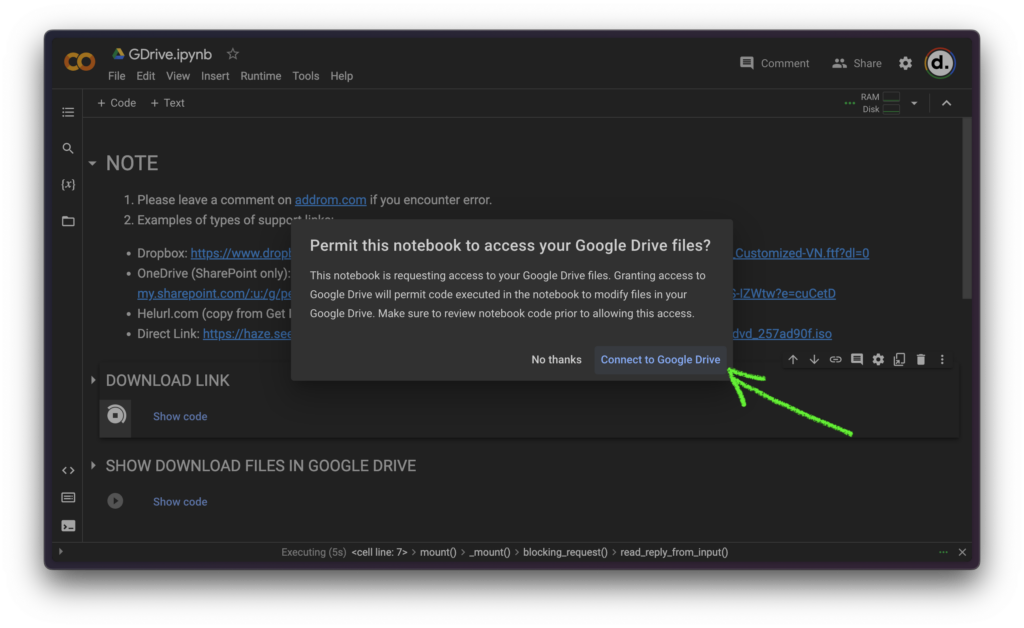 And enter the link, wait for it to run. When finished, the file will be in the root folder of your Google Drive.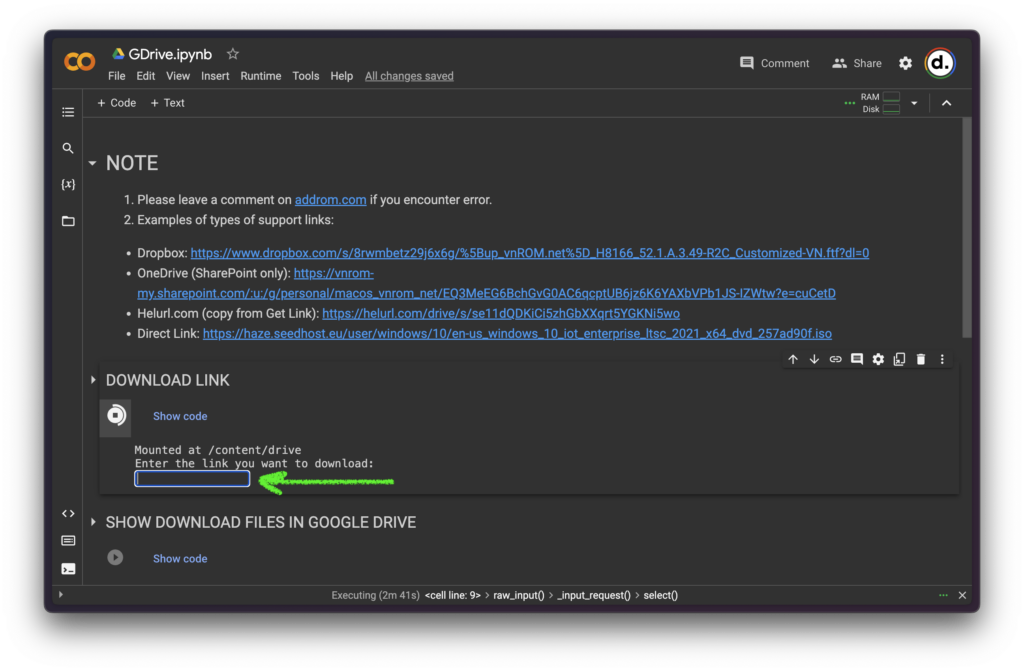 NOTE
In some cases, when downloading files, they are not displayed in Google Drive. I checked and saw that the file was saved in /content, not /content/drive/MyDrive. You need to run additional code in the SHOW FILES IN GOOGLE DRIVE section so that it can move the files to MyDrive. If the file is already displayed in the MyDrive section, skip this step.