Photoshop 2022 version does not seem to be a comprehensive change, but an optimal version in terms of performance, speed, and stability compared to the previous Photoshop 2021 version.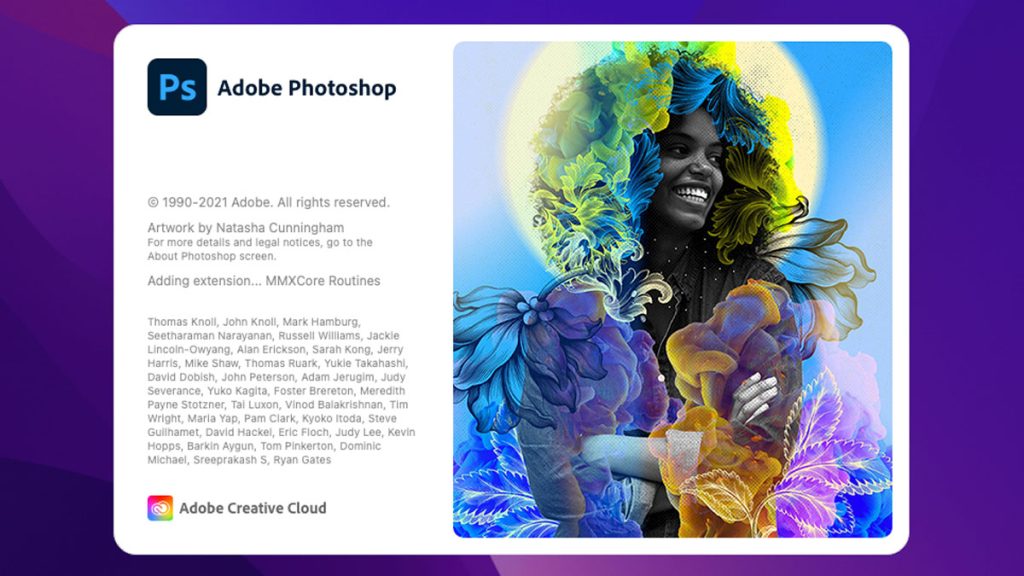 Download
Compatible: macOS v10.15 (Catalina) or later
How to install
Step 1: Download the installation file (recommended to use the latest version in the above links)
Step 2 (Important): Go to the following link to download and install Adobe Creative Cloud on the Adobe homepage first (If yes, then only) or if you don't want to install Creative Cloud, run the file AntiCC
Download Creative Cloud Or AntiCC (OneDirve)
Step 3: Right-click and choose Open file Install photoshop 23.xxx – If not, right-click and open again.
Step 4: Then open the folder > install Patch file (yellow .pkg file) is done.
---
Note: If the versions are lower, read this paragraph for cr5ck
Copy the Adobe Photoshop 2022 file [black] in the properties folder
Copy to the link Application > Adobe Photoshop 2022 > open this folder again , right click on the Adobe Photoshop 2022 file inside > Select Show Package Content [these two icons are the same, look closely at the picture to avoid asking why click must enter without Show Package Content]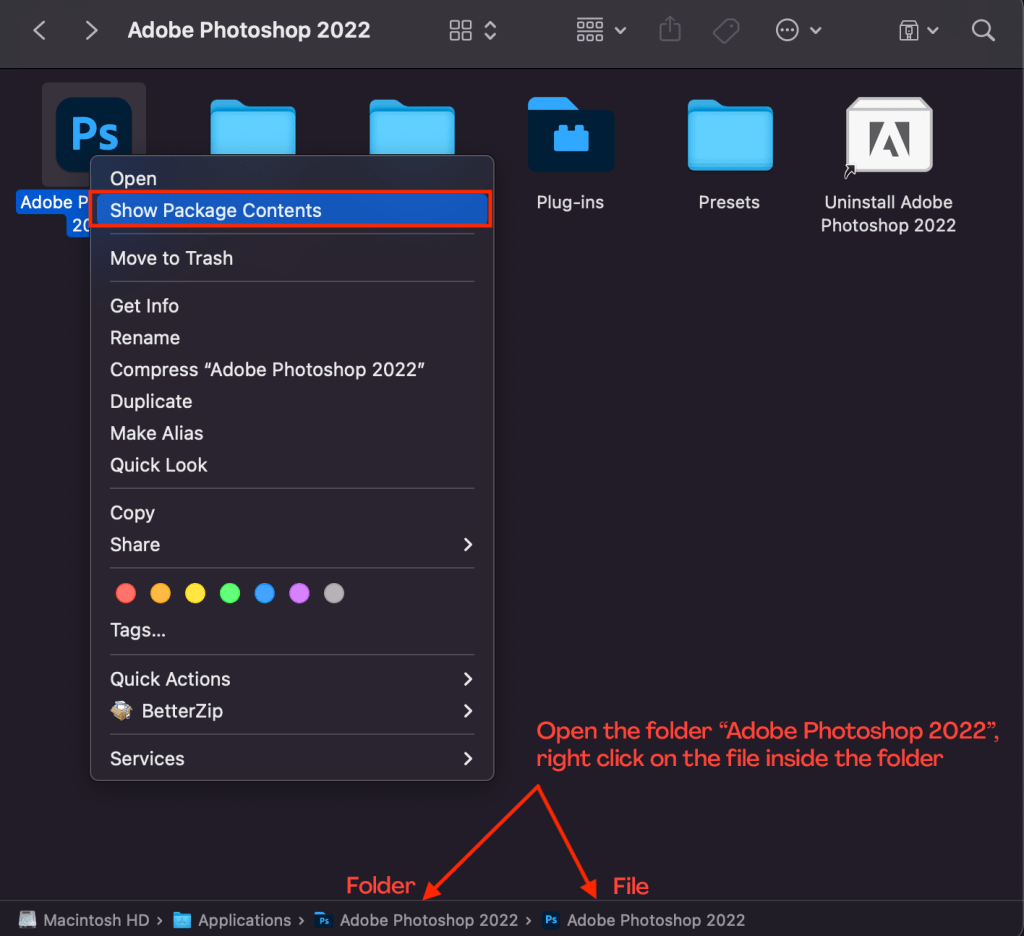 Go to the Content> macOS folder , then paste the copied file above here> Select Replace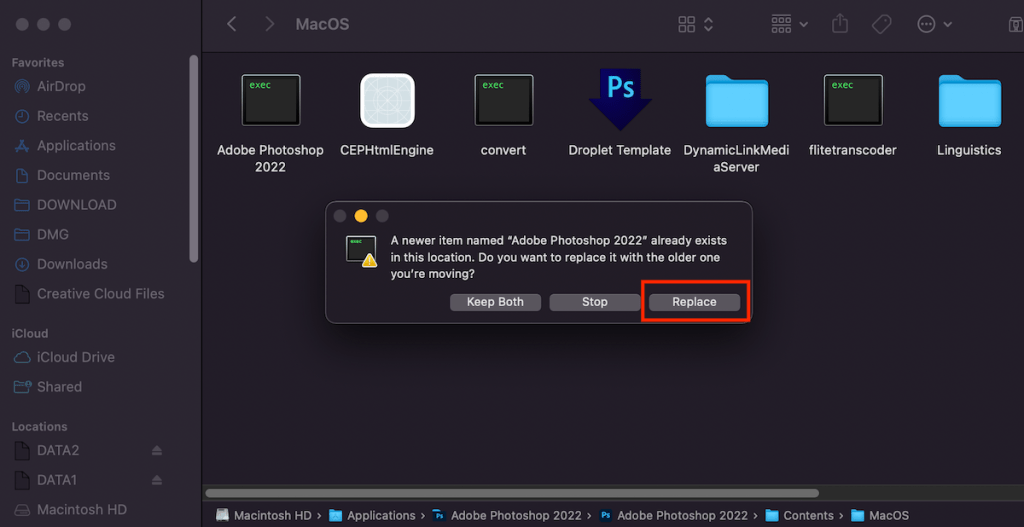 It is done. Open up photoshop and see, on M1 it runs natively.
Some note:
The way this potion completely disables Photoshop vs Creative Cloud, the Neutral Filter feature cannot be used
Those who do not see the Camera Raw Plugin in the Filter section can download the latest Camera Raw on the homepage