macOS
DMG Canvas 3.0.17 – Create custom disk images
Simply drag and drop your files, design your disk image's appearance using the rich visual editor, and click "Build" to easily and quickly create a fully assembled disk image ready to ship. Each time you release a new version of your disk image, simply click "Build" again, or automate it as part of your own build process using the built-in command-line tool.
Download
Visual Editor
Simple drag & drop editor to layout the position of each file in the disk image.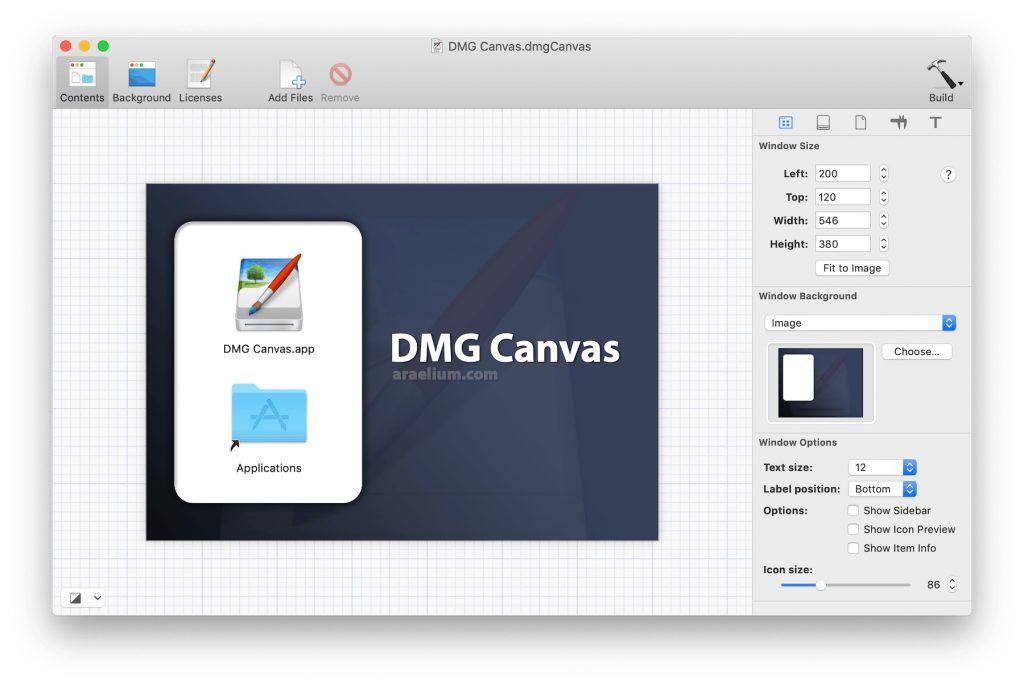 Backgrounds
Add images and stylized text to the background when the dmg is displayed in Finder.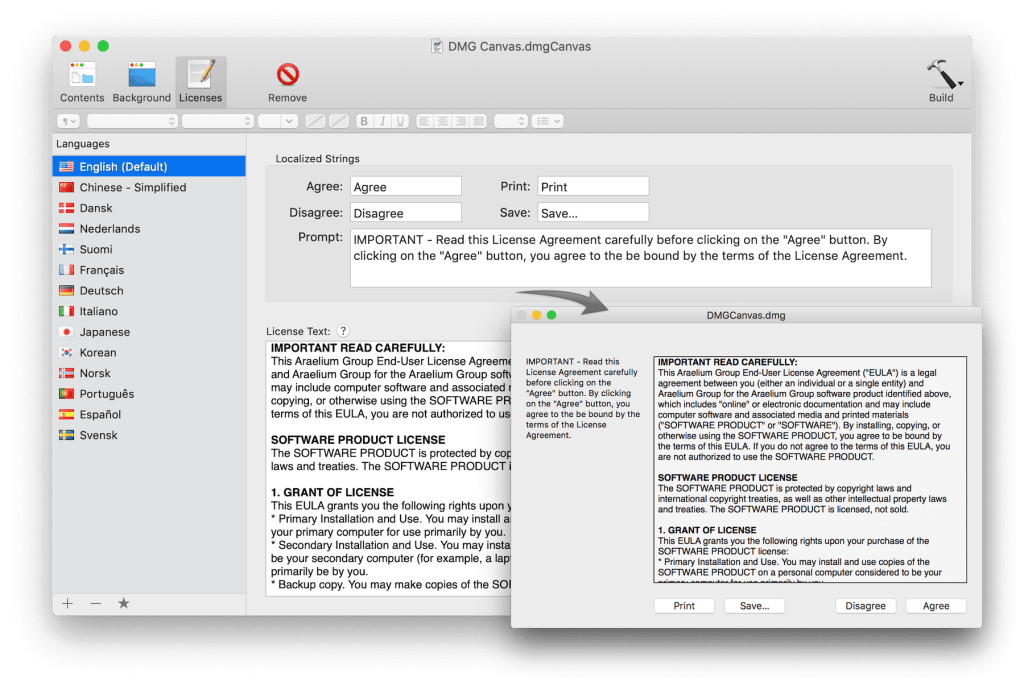 License Agreements
For the companies needing to ensure the user has seen the license agreement upfront.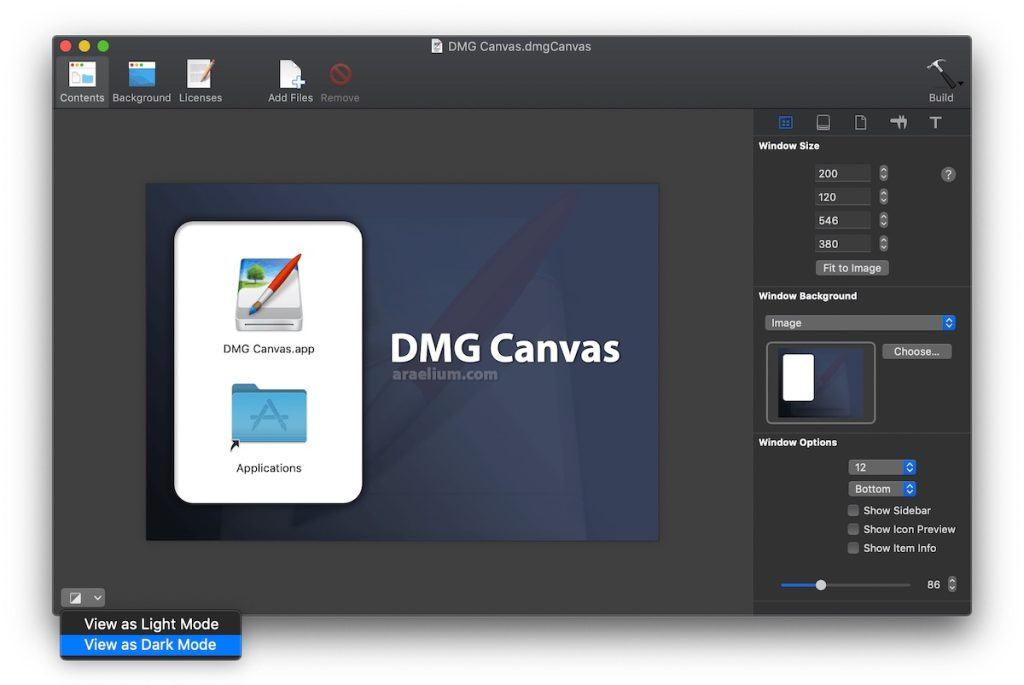 Dark Mode
View how the disk image will appear in macOS Dark Mode to ensure it looks good.