Lately, I've noticed that many people have been encountering this issue, with most of it stemming from installations that later get entangled with Creative Cloud. The recent tutorials I've written don't involve using Creative Cloud; instead, we utilize AntiCC. Anyone who takes a moment to read carefully won't run into this problem.
Even during the p4tching process, there are sections for "Remove Genuine Services" and "Remove Creative Cloud" to avoid getting caught up in this error. In general, those who install and take a little time to read won't encounter this issue, but for those who have already run into it, please take the time to read this post.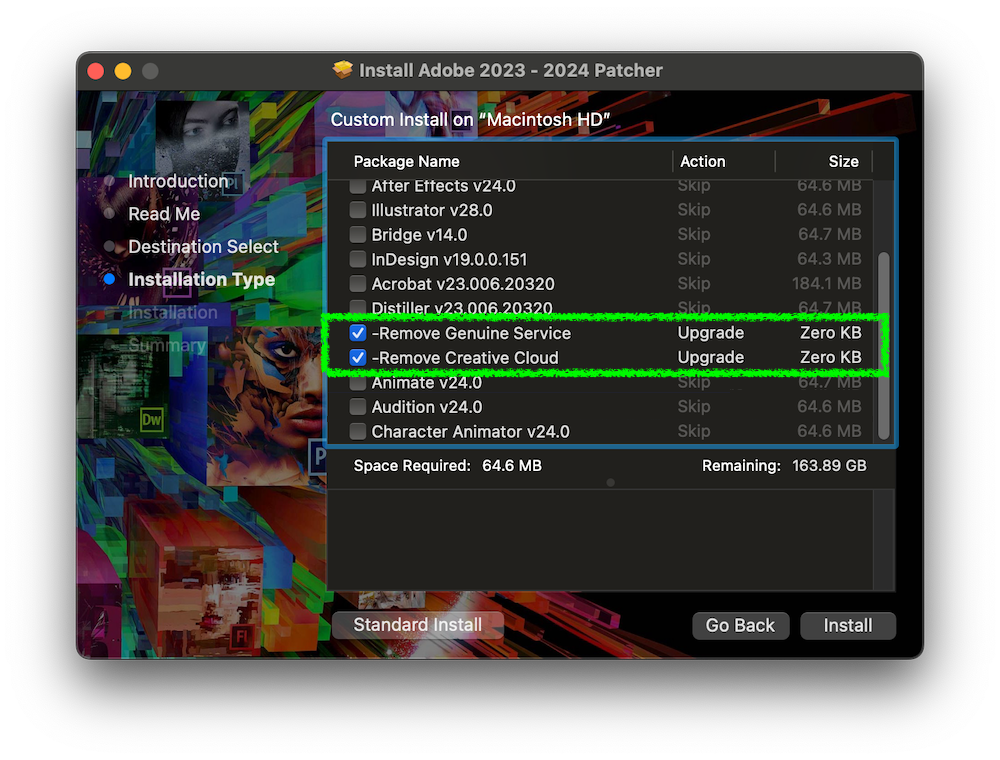 How to fix
Method 1: Disconnect the network, open the App and then turn the network back on to use normally
Method 2: Install the latest version updated on addROM regularly (Currently the 2024 version)
Method 3: If you have used method 2 and still get the error, use Radio Silence to block all Adobe connections (if you don't want to use method 1).
Download Radio Silence v3.2 | OneDrive | Backup | Backup2
Install Radio Silence as usual, after installation is complete, enter the key, remember to grant full permissions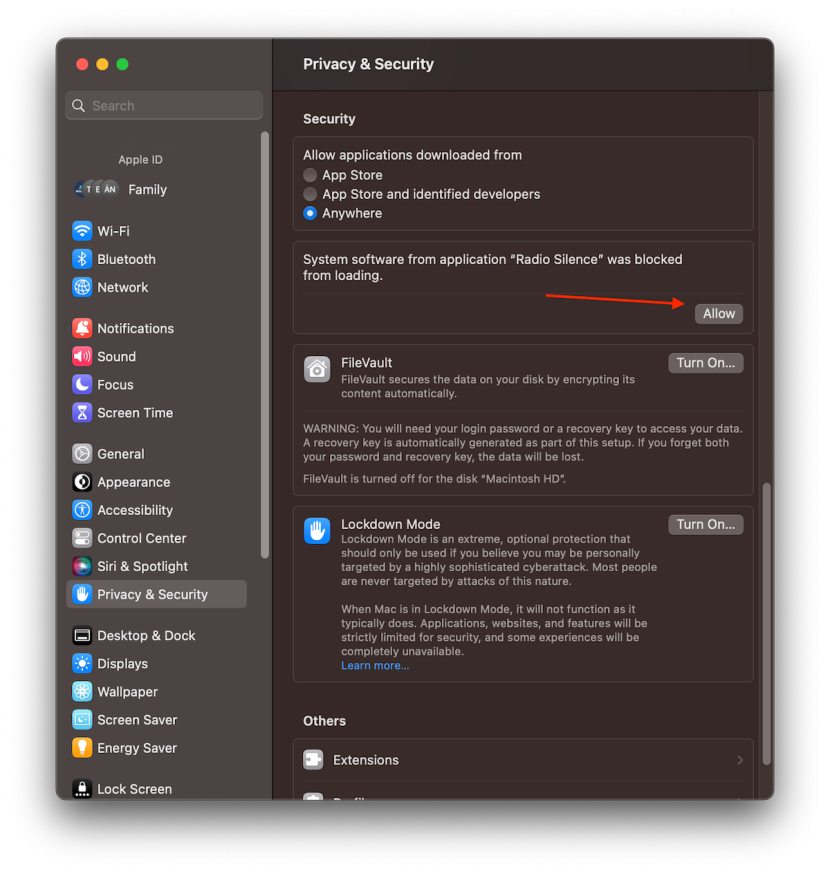 When encountering this screen, remember to select Allow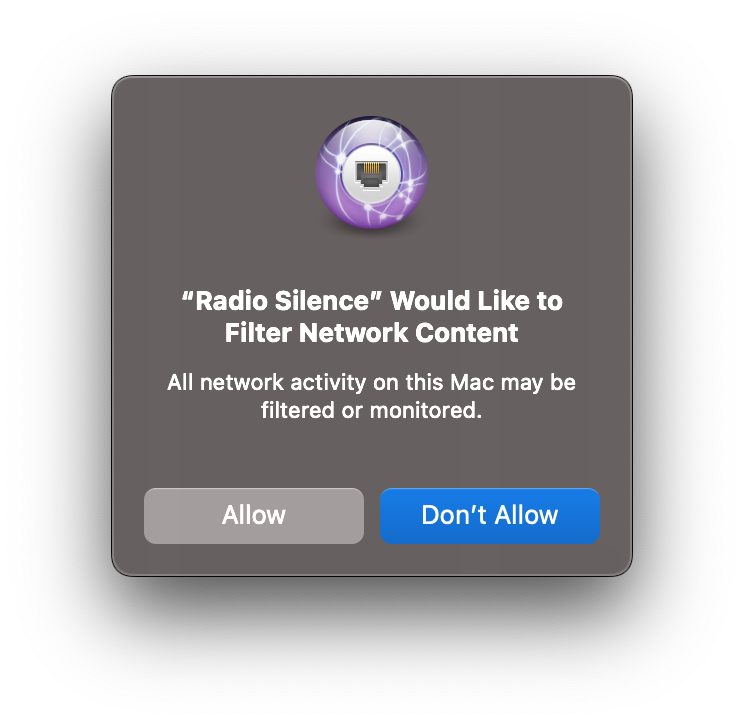 After installation is complete, Open Radio Silence, go to Application > Block all things related to Adobe. Especially the software that is showing notifications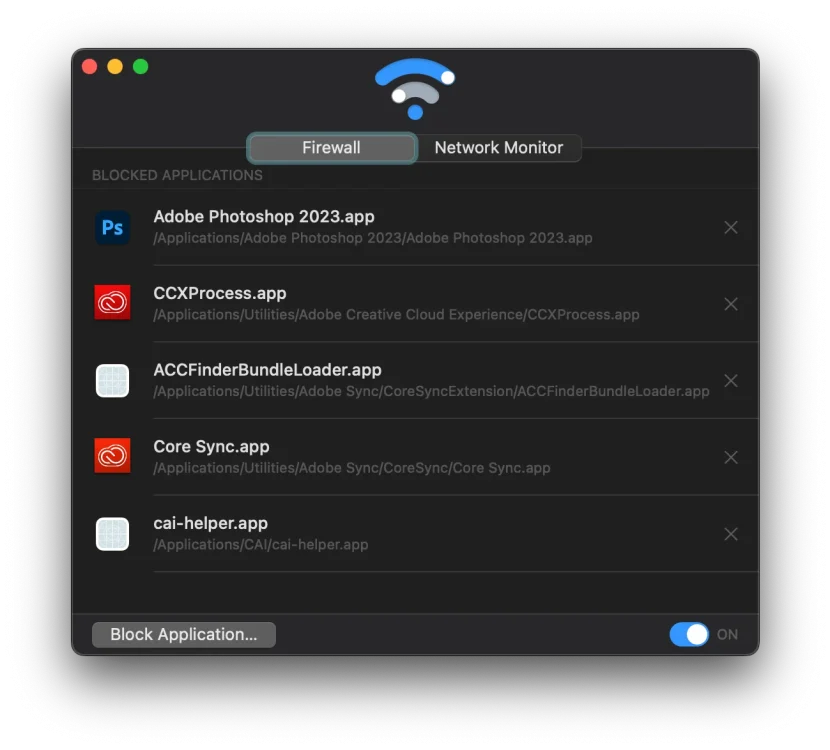 Especially if anyone has Creative Cloud installed, they must also Block AdobeGCClient (Usually when the notification appears, look at the Network Monitor tab of Radio Silence to see it). Otherwise, find the link: /Library/Application Support/Adobe/AdobeGCClient