iOS
How to set up the built-in 2FA code generator in iOS and permanently opt out of Google Auth
In 2021, Apple introduced iOS 15, one of the most important innovations of which was the built-in two-factor authentication code generator. Anyone using iOS 15, iPadOS 15, macOS Monterey or later can permanently opt out of Google Authenticator and other similar apps.
The fact is that the 2FA code generator in iOS is much more convenient than a third-party application. Here are its main benefits:
Codes are generated and available on all your devices by default.
The codes themselves are substituted in the browser.
You won't lose access to your accounts, which can happen if you accidentally uninstall the code generation app or forget to transfer it to a new smartphone. The generator in iOS is synced via iCloud.
Setting up a 2FA code generator in iOS is very simple – site owners do not need to implement or redo anything additionally. It works wherever Google Auth is supported.
How to set up a 2FA code generator in iOS 15 and later:
Open the site you want to secure with two-factor authentication
Find the "Security" section and enable two-factor authentication (2FA); usually you need to select the Google Authenticator item and bind the iOS generator in it
Choose any of the two ways to bind the 2FA generator: QR code or manual key entry; the first method is suitable if you can show a QR code on one device and scan it on another, and manual input is needed if you have only one device
If you chose to enter the key, copy it to your smartphone's clipboard
Open "Settings" → "Passwords"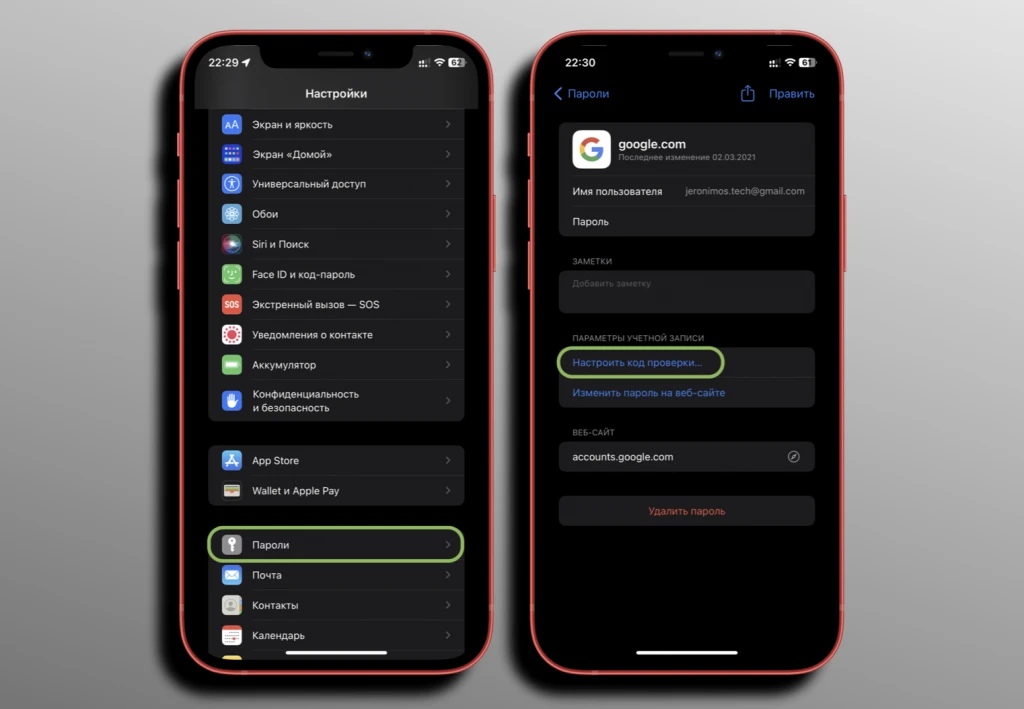 Find the account you want to protect with 2FA codes from the list of your saved passwords and select it
Click "Set up Verification Code" and select the setup method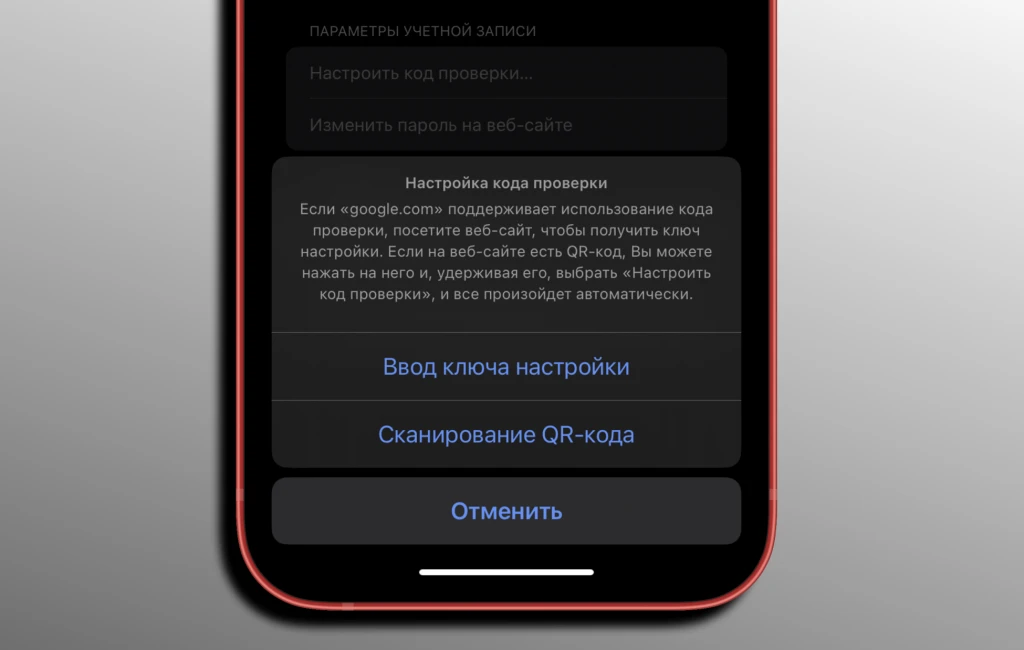 Scan the QR code or paste the setup key at the relevant points
Enter the one-time code that was generated for the initial linking of the account to the 2FA generator.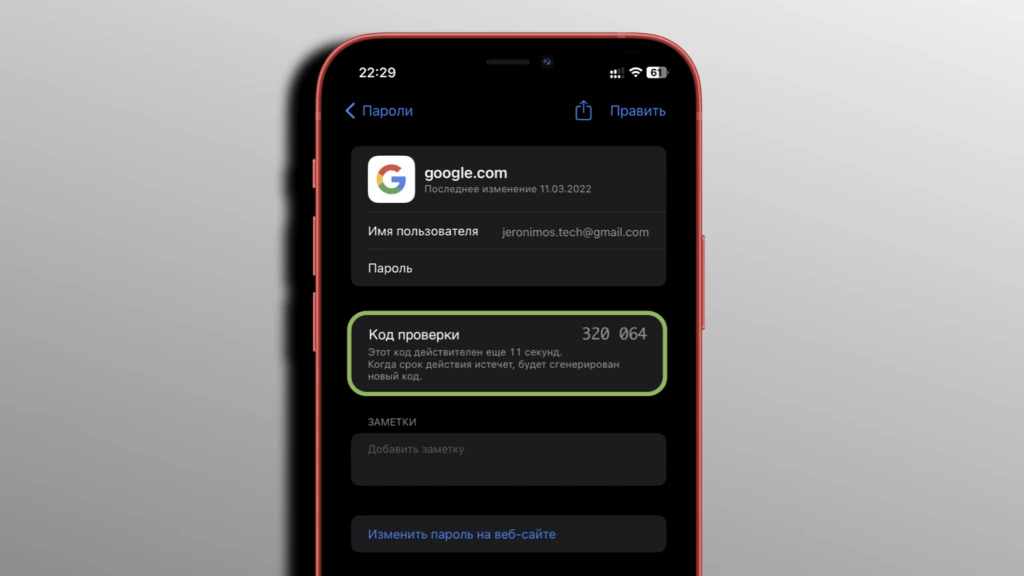 Ready! Everything is set. Now Safari will automatically prompt you to insert a 2FA code when authorizing on the site. If this does not happen, you can always see the code by going to "Settings" → "Passwords" and finding the desired account. The code can be copied by tapping on it. It is generated anew every 30 seconds.