It's not solely through its marketing strategy that Apple has achieved a multi-trillion-dollar market cap. Instead, the credit goes to the experience of owning Apple products—which, more than the product quality, depends on the ecosystem.
You may already know how seamlessly Apple devices work together. Here, we're about to discuss Continuity: the feature that bridges all these Apple products and is a huge factor in Apple's success as a company today.
Below, we'll look at what Continuity is, how it works, and some key features it brings to improve your user experience.
What Is Apple's Continuity Feature?
Linguistically, "continuity" refers to an unbroken or continuous operation of something, and the same applies to Apple's Continuity feature. It allows users to operate their Apple devices interchangeably without breaking the process of whatever app they use.
It's important to understand that Continuity isn't a single app or feature you can toggle on and off. Instead, it's a quality of many native apps in the Apple ecosystem. For example, you can use Notes on your Mac, iPhone, iPad, and Watch. When you make a note, and it's available across all your devices, that's the Continuity feature at play.
How Does the Continuity Feature Work?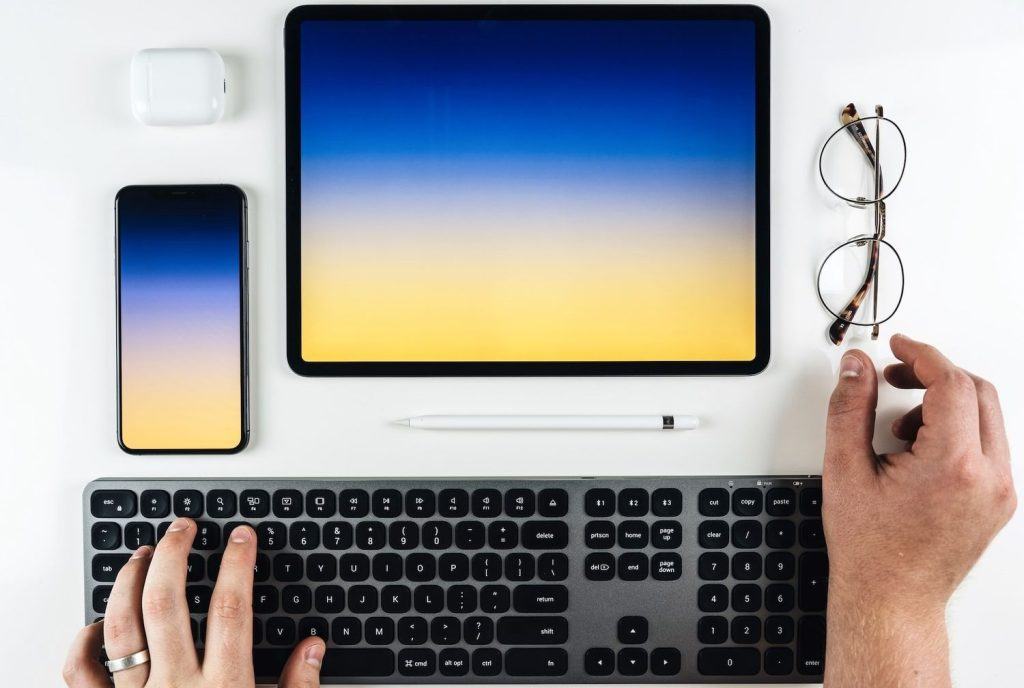 The Continuity feature works through iCloud, Apple's cloud storage service. When you create an account on iCloud and log into it using different Apple devices, the system replicates your settings on one device across all the others.
So, let's retake the example of Notes: when you type something in the Notes app on your iPhone, it's uploaded to iCloud, ensuring that the copy of Notes on your iPhone matches the copy available on your Mac.
This level of synchronization is quite common among Android devices (via Google Account, for example). But, Apple's Continuity features stand out because of the complex synchronizations they offer—like the Continuity Camera, where you can continue your FaceTime video call from your Mac on your iPhone.
The Best Features of Continuity
Let's look at the various Continuity features available across Apple devices and whether they're compatible with your device.
1. AirPlay to Mac
AirPlay allows you to share video and audio content from your iPhone, iPad, or Mac to another AirPlay-compatible device. And if you AirPlay to Mac, you stream content from your iPhone to a Mac and enjoy it on a bigger screen. Plus, you can even mirror your iPhone's screen on your Mac.
The AirPlay to Mac feature is available for Macs running macOS Monterey or later and iPhones running iOS 14 or later. For older devices, you can AirPlay content at a lower video resolution.
2. Sidecar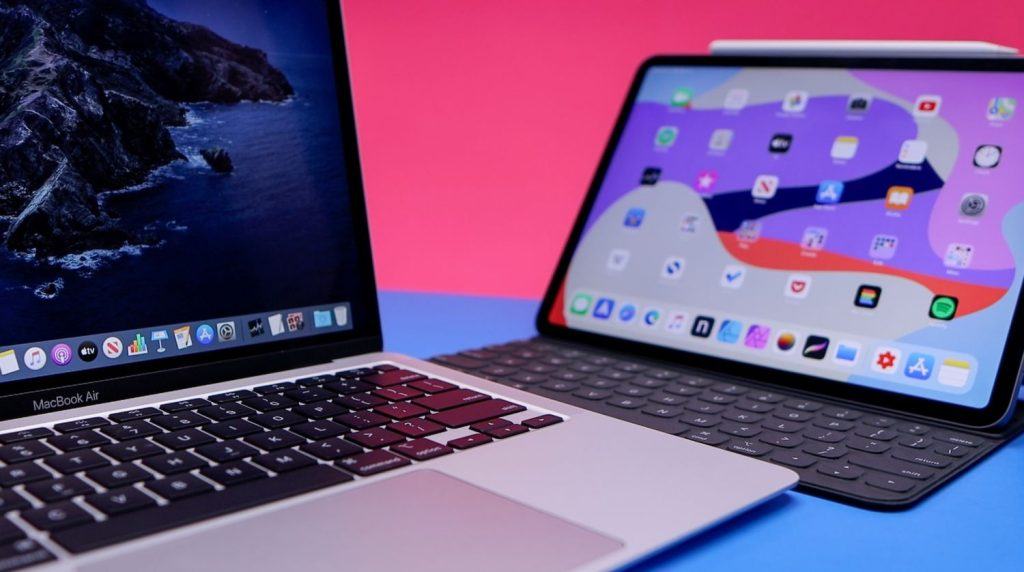 Sidecar takes multitasking to another level. It lets you mirror or extend your Mac's display to your iPad (unlike AirPlay to Mac, which lets you share your iPhone, iPad, or Mac's screen to a Mac). This feature is most useful for creative professionals, who can use their iPad as a graphic tablet and see their work on a bigger screen as they do it.
With Sidecar, you can also use Apple Pencil with Mac apps. So, you can design in Illustrator, edit in Lightroom, or create 3D models in ZBrush. For Sidecar to work, your iPad must have iPadOS 13 or later, and your Mac must be on macOS Catalina or later.
3. Handoff
Handoff lets you pick something up right where you left it on another Apple device. Let's say you're writing an email on your Mac, but you're getting late for something and have to head out. Well, you can leave your email right there and then, and seamlessly continue typing it on your iPhone with Handoff.
As long as your Apple devices are in sync via iCloud, Handoff will keep passing information between them for apps like Mail, Safari, Maps, Messages, Reminders, Calendar, Contacts, Pages, Numbers, and Keynote.
This feature works on iPhones running iOS 8 or later and on Mac running macOS Yosemite or later. You can also use Handoff on all Apple Watch models and iPad (4th generation or later).
4. Continuity Camera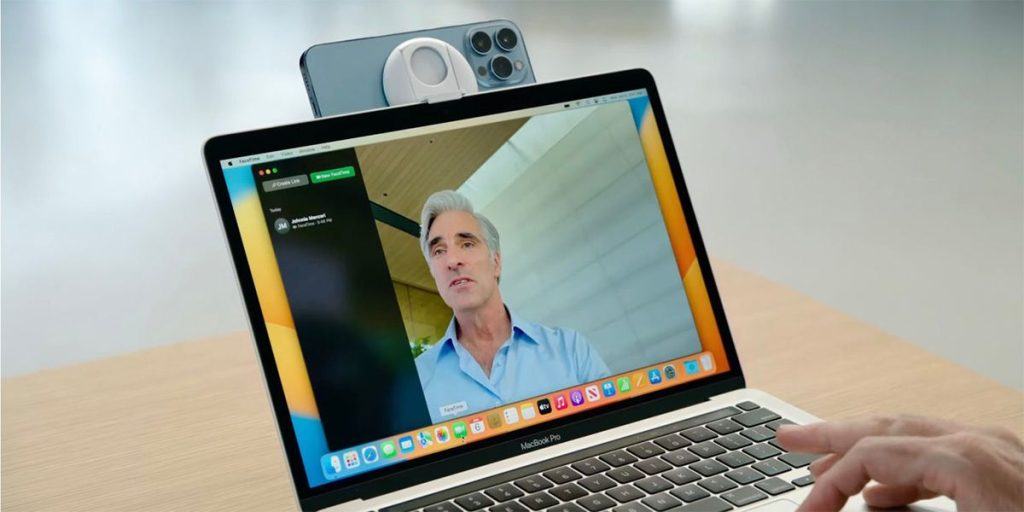 Continuity Camera is perhaps one of the most exciting Continuity features, and Apple expanded this feature in 2022 with the macOS Ventura update. Though there's a lot you can do with it, the best use case would be continuing FaceTime calls across Apple devices and using the iPhone as a webcam for your Mac.
Besides that, you can take pictures and scan documents from your nearby iPhone or iPad, and they will instantly appear on your Mac's screen.
You can use Continuity Camera in almost all the native apps that use the camera. Although this feature is available on iPhones running iOS 12 or later and on Macs running macOS Mojave or later, you'll need macOS Ventura to use your iPhone as a webcam. For more on this, read our Continuity Camera guide.
5. Universal Clipboard
As the name suggests, Universal Clipboard is a clipboard that works on all Apple devices. It lets you copy anything, like text, images, photos, and videos, from one Apple device and paste it onto another.
For Universal Clipboard to work, your iPhone must be running iOS 10 or later, and your Mac must be running macOS Sierra or later. You can also use Universal Clipboard on the iPad (4th generation or later) and iPod touch (6th generator or later).
6. Universal Control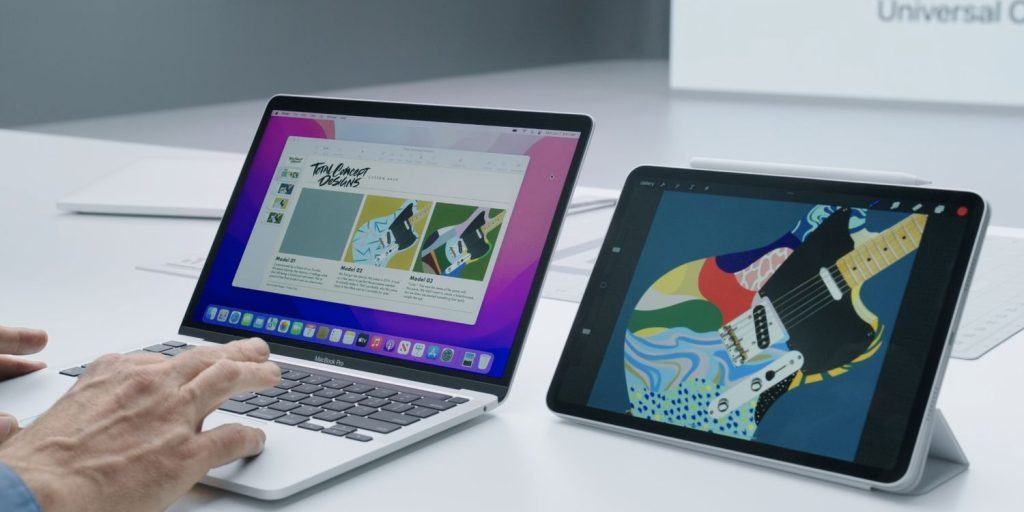 With Universal Control, you can use a single keyboard, mouse, or trackpad to control up to three nearby Macs and iPads. It also lets you drag and drop items between the devices as well.
You can use Universal Control on an iPad running iPadOS 15.4 or later and a Mac running macOS Monterey 12.3 or later.
7. AirDrop
One of the most famous—and most used—Continuity features is AirDrop. It lets you quickly share photos, videos, files, and other documents wirelessly to any nearby Apple device.
AirDrop makes it easy to share practically anything with your friends, family, and colleagues. You can take advantage of AirDrop on your iPhone, iPad, and Mac as long as they're running a modern version of the software.
8. Phone Calls and Messages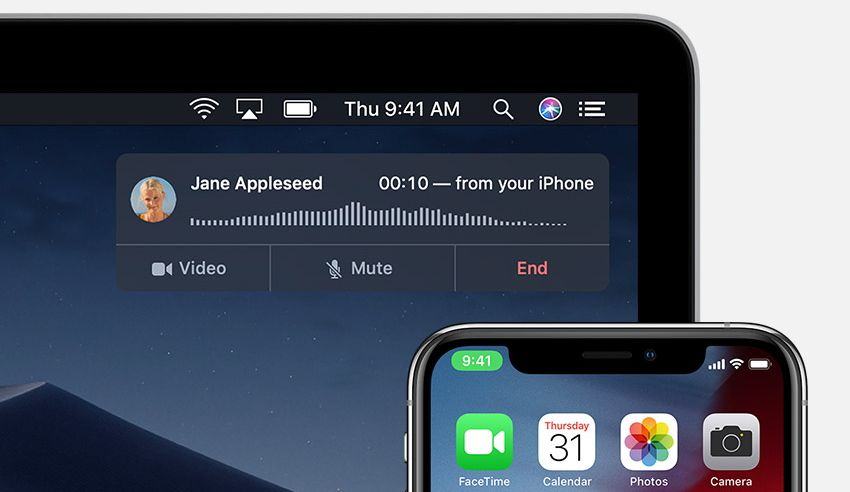 You can answer phone calls right on your Mac so that you don't have to take out your iPhone every time there's an incoming call. Likewise, you can send or reply to a text message from your Mac. The feature works on non-Apple devices as well, meaning you can use your Mac to send a text to your friends who don't have an Apple device.
To use this Continuity feature, you need an iPhone running iOS 8.1 or later and any Mac running macOS Yosemite or later.
Continuity Is a Gift That Keeps On Giving!
Continuity features bind the Apple ecosystem together. You can use all your Apple devices together in wonderful ways to double your productivity and quadruple the immersive Apple experience as a whole.
You may already have used one or more of the Continuity features we listed above, like AirDrop and AirPlay. But Apple's more recent additions like Continuity Camera can change how you use your Mac for specific tasks.
Over time, you can expect Apple to bring even more unique Continuity features to improve your user experience and keep you within its walled garden.