Wondershare Filmora X is a popular video editing software that provides a comprehensive suite of tools for creators and video enthusiasts. With its user-friendly interface and powerful features, Filmora X has become a go-to choice for editing videos with ease. In this article, we'll delve into the standout features of Wondershare Filmora X, showcasing why it's an essential tool for video editing enthusiasts.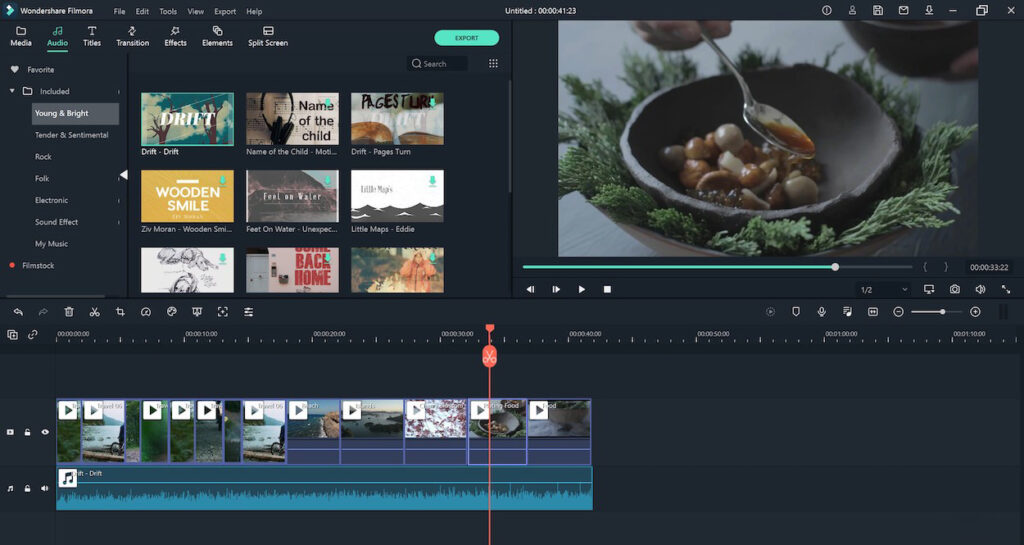 Intuitive Interface: Filmora X offers a user-friendly interface that makes video editing accessible to beginners and professionals alike. The intuitive layout allows users to navigate through the software effortlessly, ensuring a smooth editing experience without sacrificing functionality.
Creative Effects and Filters: With Filmora X, users gain access to a wide range of creative effects, filters, and overlays. Whether you want to enhance the mood of your videos, add cinematic flair, or apply unique visual styles, Filmora X provides a vast library of effects and filters to choose from. Easily transform your footage and give it a professional touch.
Advanced Video Editing Tools: Filmora X offers a comprehensive set of video editing tools to bring your vision to life. Trim, split, and merge clips with precision. Adjust color and white balance for perfect color grading. Add motion elements, transitions, and titles to enhance storytelling. Filmora X equips you with the tools to create visually engaging videos.
Audio Editing and Sound Enhancement: Enhance your videos with Filmora X's audio editing capabilities. Remove background noise, adjust audio levels, and apply effects to create a polished audio experience. With audio ducking, you can easily balance audio levels between background music and dialogue, ensuring a professional and immersive audio mix.
Keyframing and Animation: Filmora X empowers users to add dynamic motion and animation to their videos. With keyframing, you can create custom animations by setting keyframes and adjusting parameters over time. This feature allows for smooth transitions, zoom effects, and object movements, adding a professional touch to your videos.
Easy Screen Recording: Filmora X simplifies the process of screen recording. Capture your computer screen, webcam, or both simultaneously with just a few clicks. Whether you're creating tutorials, gameplay videos, or software demos, Filmora X's screen recording feature makes it effortless to capture and edit your screen recordings within the same software.
Wondershare Filmora X is a versatile video editing software that combines user-friendly features with powerful editing capabilities. With its intuitive interface, creative effects and filters, advanced editing tools, audio enhancement features, keyframing and animation options, and easy screen recording capabilities, Filmora X is an essential tool for creators of all levels.
Upgrade to Wondershare Filmora X and unlock a world of possibilities in your video editing journey. Elevate the quality of your videos, unleash your creativity, and tell compelling stories through the art of video editing with Filmora X.
Download
(OS X 10.11 or later, 64-bit processor)