In macOS Ventura, Apple has made hiding scroll bars when not in use a default behavior of the operating system, but you can prevent this from happening if you know where to look. Keep reading to learn how it's done.
If your Mac is running ‌macOS Ventura‌, you may have noticed that it makes window scroll bars visible only when you are actively scrolling with your mouse or trackpad.
Apple has made this the default setting because it is in keeping with the minimalist UI design of macOS, but if you don't see a scroll bar, you may not even know that a window can be scrolled, making navigation more difficult in general.
Fortunately, you can change this behavior pretty easily in macOS and make it so that scroll bars always remain visible. The following steps show you how.
Click the Apple () symbol in the top-left corner of your Mac's menu bar, then click System Settings….
Using the sidebar, scroll down and select Appearance.
Under the "Show scroll bars" option, click the radio button next to Always.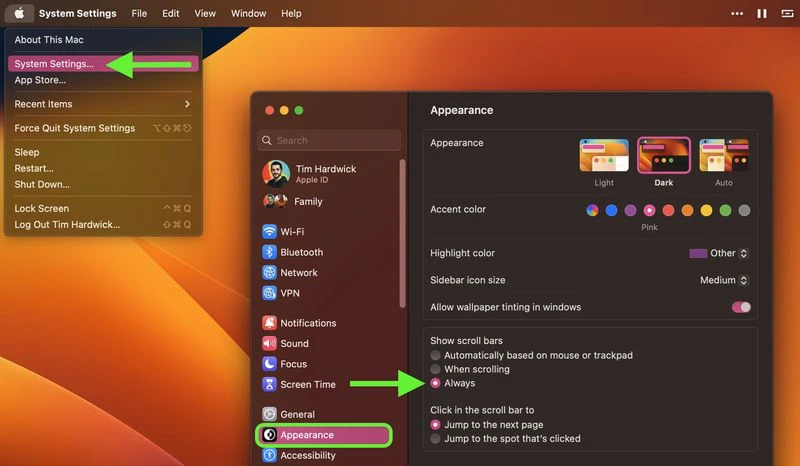 Your preference will be implemented instantly, and you should now see scroll bars wherever scrolling is available.
Note that if you're using macOS Monterey or earlier, the same setting can be found in the General panel of System Preferences.