Forgetting the password or PIN to your phone can be quite frustrating. In the past, Android phones had a reputation of being relatively insecure, but that has changed quite a bit over the past few years. Both Samsung and Google have taken steps to make devices more secure, so if you forget the password to your phone, unlocking it is not a simple process.
Here are some of the methods that you can use to unlock your Samsung phone if you forget the password.
1/ Use the Find My Mobile Feature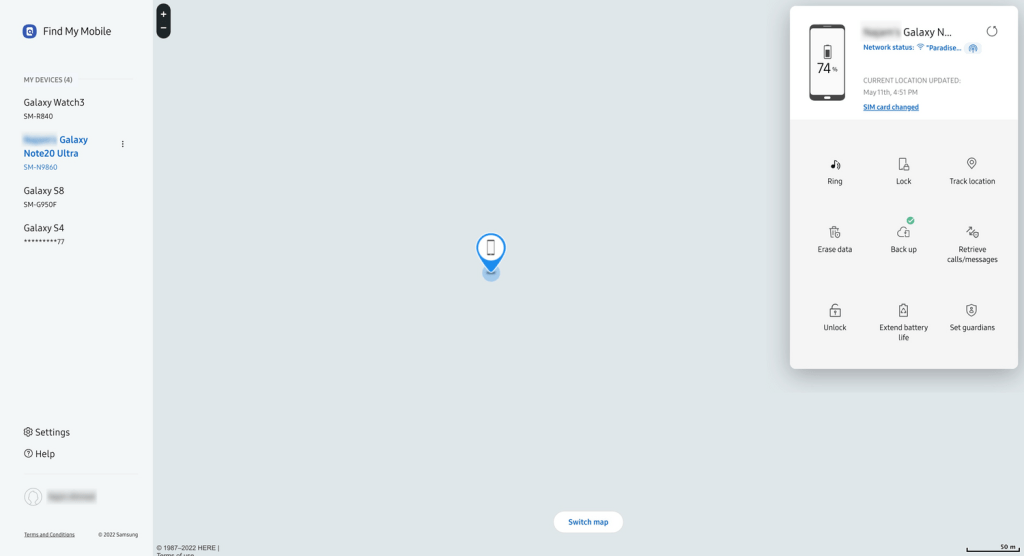 The Find my Mobile feature on Samsung is by far the best way to unlock your account. If you find yourself locked out, you just need to go to Find my Mobile. From there, follow these steps:
Go to Unlock.
You'll be prompted to enter the password of your Samsung account.
Once you input your password, click Next.
Another pop-up window will appear, letting you know that your device has been unlocked.
Now, you can unlock your phone and set a new PIN or password.
It's important to note that for this to work, your device must be powered on and should be connected to a Wi-Fi or mobile network. More importantly, Remote Unlock needs to be enabled on your device too. If you haven't got this set up already, you should do it now.
2/ Use the Google Find My Device Feature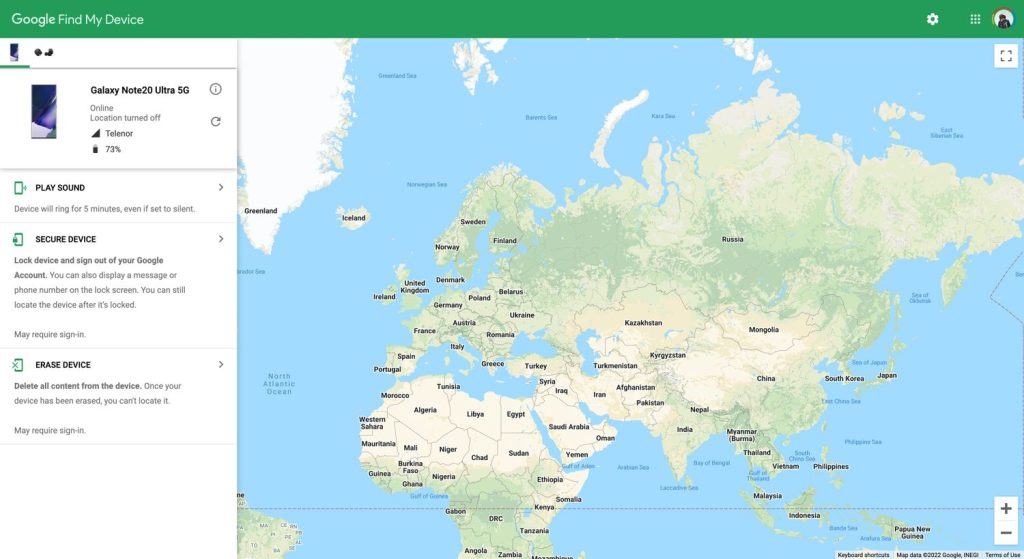 You can also try unlocking your phone using Google's lost device tool. For this option to work, you need to first activate Find My Device as an admin app. To do that, go to Settings, and search for Device Admin Apps. From the list of Device Admin Apps, you need to activate Find My Device, as shown below.
Once that's approved, open the Find My Device link on your computer.
From here, go to Secure Device, and set a recovery message, if you want to.
Google will remotely lock your device. Now, follow the on-screen instructions to unlock your phone. You'll be prompted to add a new password on your device, and it'll bypass the Samsung password screen.
Once your phone is unlocked, you can disable the temporary password through the Settings, and replace it with your own.
It's important to note that this method won't work unless you have set Find My Device as an admin app. So, if you haven't set it up from the get-go, you won't be able to use this method at all.
3/ Factory Reset Your Device
The last resort is to factory reset your device. But, it's harder to do when you're locked out of the phone itself. To do this, follow these steps:
The first step is to turn off your device. To do this, press the Power/Bixby and Volume Up keys simultaneously.
The phone will restart. Keep holding the Power key until you see the Android logo on your screen.
Now, you'll enter the Android system recovery menu. Touch won't work, so you will have to use the Volume Down key to scroll to Wipe Data/Factory Reset.
Press the Power key to confirm your selection.
Once your device resets, select Reboot System Now.
Of course, with this method, you'll lose all your data, but at least you'll gain access to your account. For security reasons, you'll have to log in to your Google account before you can set up the phone again.
Outdated or Misleading Methods
Now, it's pertinent to mention here that while there were several other methods, they no longer work. Android security has come a long way in the last few years, and Samsung has upped its game too, though it's not as secure as you might think it is. Here are some methods you might find elsewhere online that no longer work:
You can't boot into safe mode and unlock your Samsung phone this way anymore. Without a password, it simply won't let you into the device even after you boot up.
You can't call your locked phone and just press Back to unlock your device. This was a popular exploit, but it doesn't work anymore.
You can't take it to a Samsung service center and expect them to unlock it for you. They'll ask you to unlock the device before handing it over.
Avoid Third-Party Apps or Services That Make Tall Claims
There are plenty of third-party apps and services that claim to unlock your Samsung password for you. These programs generally don't work.
Google and Samsung have doubled down on encryption and security, so it's unwise to think that an app can unlock your device. It can be tempting to pay a fee and download software that will unlock your phone, but these third-party programs have no track record of success.
Some might even ask for a one-time fee to recover your password, often making claims that they'll get the key directly from Samsung or your carrier.
That doesn't work either, because the PIN or password to your phone is encrypted. Nobody can access it, including Google or Samsung. Samsung officially recommends that your best option is to use the Find My Device option or to factory reset your phone.
Many people often get emotional and worried about losing their phone password and end up trusting these sites or downloading free software to unlock their phones. They simply don't work, and you'll just end up losing your money.
The best thing that you can do is to link your Samsung account and activate Find My Device, as both of these methods can help you unlock your device in case you forget the password.
Samsung and Android Continue to Tighten Security
Like Apple, Samsung has continued to tighten security, and Android has also doubled down on it. Android once had a reputation for not offering adequate security, but all that has changed. Today, Samsung phones are some of the most secure devices in the world.
With Samsung Knox and the arrival of new features in One UI 4.1, the company has tightened security even further on its devices.
Make sure to not waste your money on third-party services or apps that target customers without a technical understanding of what goes on behind the scenes.