In the fall of 2022, Apple released its new macOS Ventura. There were quite a few innovations in it, but Apple engineers changed something "under the hood" of this OS.
Among other things, macOS Ventura has changed the login algorithm, making it quite easy to change the lock screen wallpaper. You can set any image to your taste. Here's how to do it:
Find a wallpaper image and open it in Preview
Click "File" → "Export", select PNG format
Enter a name for lockscreen and save the picture to your desktop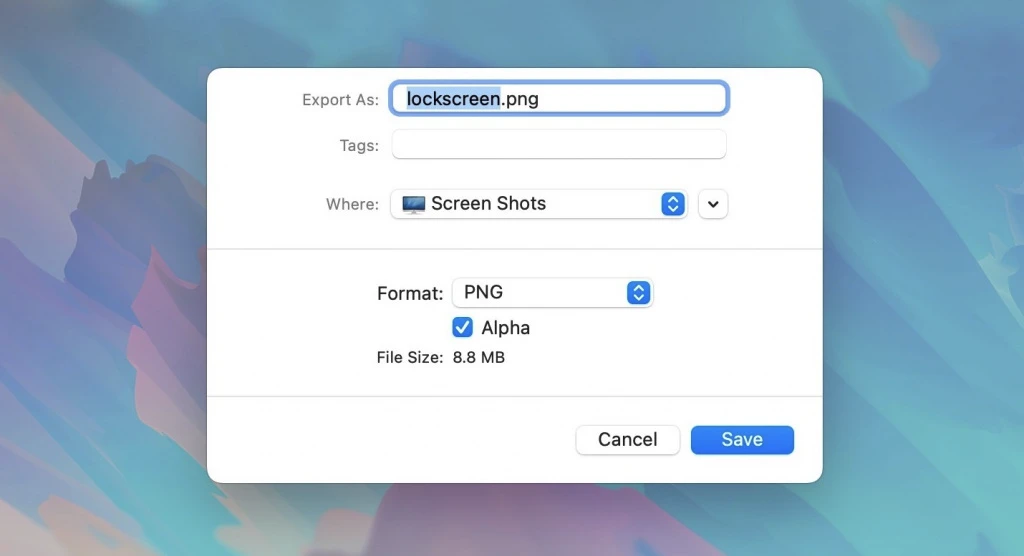 Open Finder and press CMD + Shift + G
Paste the address /Library/Caches/Desktop Pictures/ and press Enter
Open a folder with a long name of letters and numbers – inside there will be a lockscreen.png file
Drag your picture into it with the replacement of the original wallpaper.
Ready! You will now see your custom wallpaper on the password entry and login screen. Keep in mind that they will fail if you change your desktop wallpaper.