Google Bard is an AI chat tool, like ChatGPT and Microsoft Bing Chat. Bard is trained on a massive amount of text data to communicate and generate human-like text in response to a wide range of prompts and questions. Still under development, Bard uses Google's LaMDA (Language Model for Dialogue Applications) to simulate human-like conversation, answer questions, and more.
Here is how to install Bard as a desktop application in Windows 11. Google Bard AI chatbot does not have a specific desktop application, rather it will integrate directly into the Chrome browser, like Microsoft Edge Bing Chat. But you can install Bard on your computer and access the AI chat tool directly from the desktop.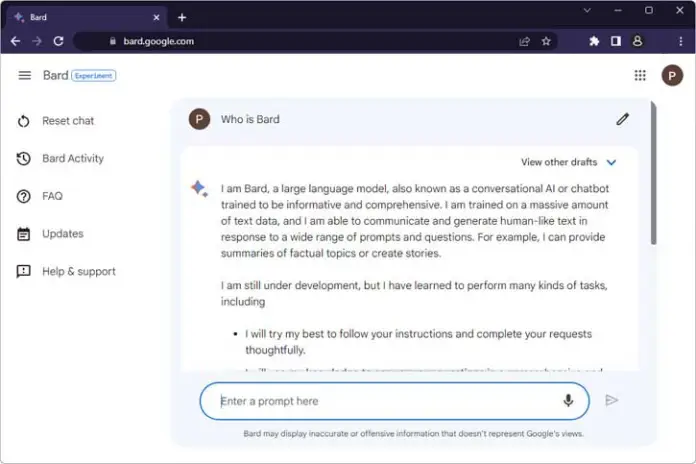 How to Install Google Bard n Windows 11?
First, open Chrome browser, go to Bard home page, and sign in with your Google account.
Now, click on the three-dots menu at the top right of the browser.
Select More Tools and click the Create shortcut option.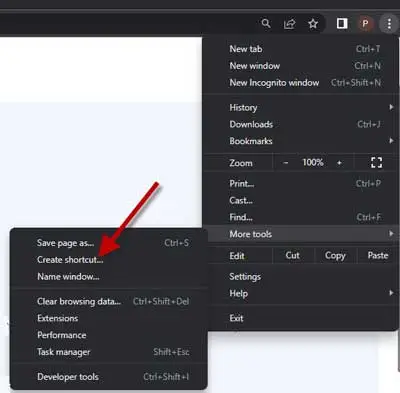 In the popup that appears when you click the create shortcut, enable the Open as window option and click Create button.
It will make the Bard shortcut on your desktop. Clicking on it will open Bard in a new Chrome window.
You can pin it to the taskbar by right-clicking the Bard shortcut and selecting the Pin to Taskbar option.
How to Uninstall Google Bard from your Windows 11?
Open Chrome browser and go to chrome://apps page.
Next, right-click the Bard icon on the apps page.
Select Remove from Chrome to uninstall Bard from your PC.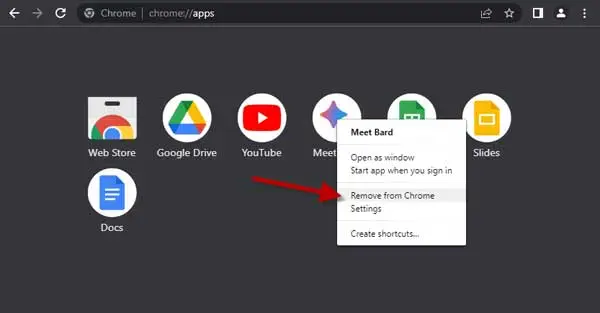 That is all about how to use Google Bard as a desktop application in Windows 11. As said above, Bard is still in development, so it has a few limitations. It is possible it will not provide accurate results for every query, may not bring a creative text in the correct format, cannot summarise text accurately, and will not provide an accurate translation.
Google Bard is currently invite-only service. Interested users can sign up for Bard, and you will not need to wait long (we got access within a few hours) to try out the Bard AI chat tool.