TIPS & GUIDES
How to install the Nothing Launcher on any Android phone
The London-based startup Nothing has been preparing to launch its first smartphone, the Nothing Phone (1). Despite how little was revealed about the phone during the event held in March, the company promised a near-stock Android experience with Nothing OS.
While we didn't get a specific launch date for the phone itself, Nothing announced that its launcher would be making its way to Android in April 2022. And as promised, we finally have the Nothing Launcher available to download. Well, kind of.
Where can you download the Nothing Launcher?
As promised, you can find the Nothing Launcher on the Google Play Store in the form of a beta build. Unfortunately, unless you own a Google Pixel 5/6 or a Samsung phone from the S21 or S22 lineup, you will get a compatibility error. However, If you do own one of these devices, you're in luck.
Nothing has announced that more devices will soon be added to the compatibility list. If you've been wondering why something as simple as a launcher wouldn't work on more than half a dozen phones, it's because it actually can.
Multiple users have had success installing the Nothing Launcher through an APK file. For instance, have it fully up and running on a OnePlus Nord here.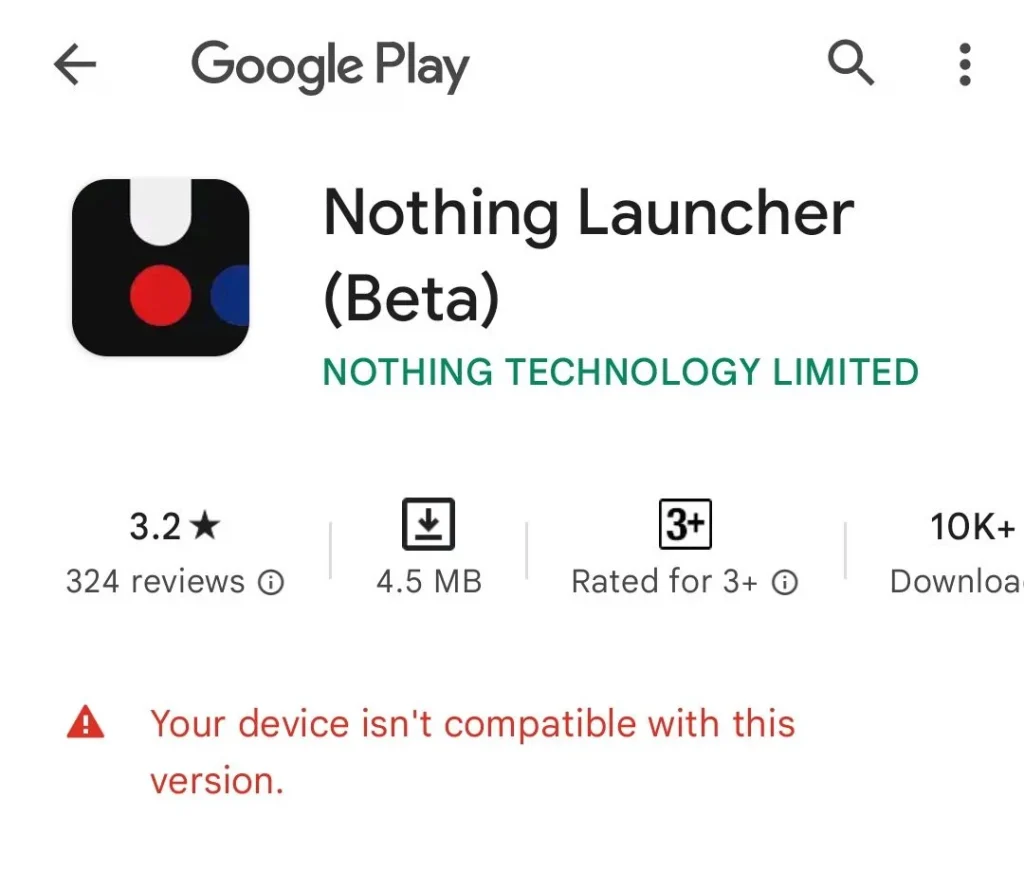 Download: Nothing Launcher (Free)
How to install the Nothing Launcher
Thanks to APK Mirror, you can now have a taste of the Nothing Launcher on your phone. Any device running Android 10 and higher should have no trouble installing the launcher.
However, since this is a beta build that we're installing on technically unsupported hardware, expect a few bugs here and there.
Now, follow these simple instructions to finish the installation:
(1.) Download the Nothing Launcher APK on your phone using the link above.
(2.) Once downloaded, open the file. If this is your first time installing an APK file, a popup will appear saying that the installation source can harm your device. You can bypass this by tapping on Settings and checking the Allow apps from this source toggle.
(3.) Tap on Install and give it a second. Unlike traditional APK installations, you won't be able to open the app right away.
(4.) Navigate to Settings > Apps > Default Apps and select Nothing Launcher under the Home screen section.
That's it! You can now start setting up your new home screen.
Nothing Launcher quick review
Nothing has taken a page out of OnePlus' marketing techniques and has hyped even the most trivial things. The Nothing Launcher seemed pretty bare-bones when the company showcased it on stage, and it remains quite lackluster at launch.
The launcher follows a fairly clean and minimal approach. Although some might prefer it this way, the lack of the Google Discover feed might be pushing it a bit too much. The default wallpaper that automatically gets applied is also an eyesore when trying to see anything on your home screen.
Besides changing the icon pack and the grid size, you can also enlarge individual apps and folders on the home screen. This is a somewhat unique concept as far as OEM launchers are concerned. You can also quickly open apps placed in an enlarged folder by tapping right on top. With just a bit of work, this could turn into one of the better minimalist launchers for Android out there.
Apart from the partnership with Snapdragon and Google, the only thing that Nothing announced on stage was a custom set of widgets. You get two widgets for time, an analog and a digital, and a weather widget, all following the signature dot matrix design.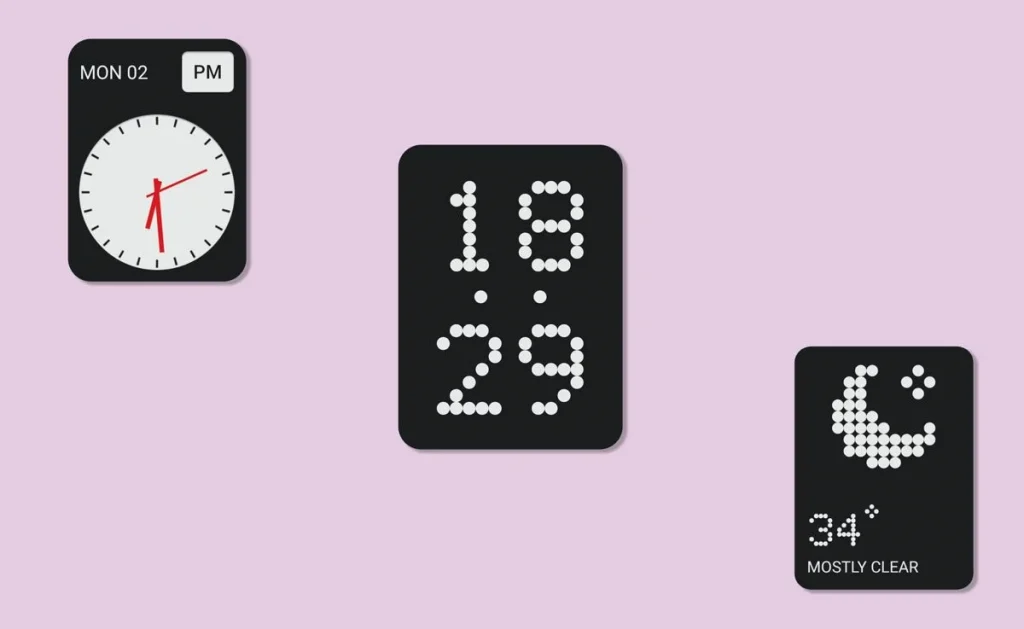 The Nothing Launcher is a bunch of… Nothing
While there isn't anything inherently wrong with the Nothing Launcher, it feels like a rushed project that doesn't quite live up to the hype. Going forward, we hope Nothing adds a Google Discover feed and offers more widgets.
As it stands, the Nothing Launcher is only a viable option for those who want a clean user experience and nothingmore from a third-party launcher.