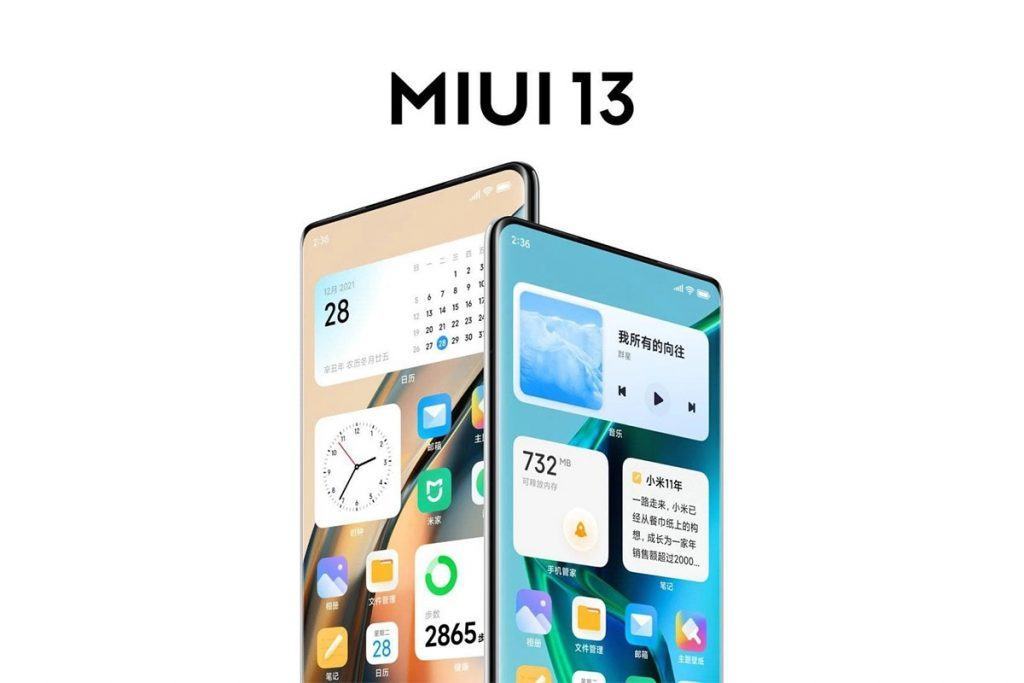 Here are the devices that currently have a stable MIUI 13 build available. Note that the devices are sorted alphabetically for their codename. Generic flashing instructions are available at the bottom of this article. However, we advise users to refer to the device forums for specific flashing instructions for their device, in case there are any variations or special instructions that need to be followed.
Builds with DEV in their name are public betas. User discretion is heavily advised before flashing such builds. Not recommended for regular, daily usage.
1. Xiaomi 11T (agate)
2. Redmi K40 / POCO F3 / Mi 11X (alioth)
3. Xiaomi Mi 10T / Redmi K30S (apollo)
4. Redmi K40 Gaming Edition / POCO F3 GT (ares)
5. Redmi Note 8 (2021) (biloba)
6. Xiaomi Mi 10 Ultra (cas)
7. Redmi Note 10 Pro 5G [China] / POCO X3 GT (chopin)
8. Xiaomi Mi 10 Pro (cmi)
9. Xiaomi Mi 11 Lite 4G (courbet)
10. Xiaomi 12 (cupid)
11. Mi Pad 5 Pro (elish)
12. Mi Pad 5 Pro 5G (enuma)
13. Redmi Note 11S / POCO M4 Pro 4G (fleur)
14. Redmi K40 Pro / Redmi K40 Pro+ / Mi 11X Pro / Mi 11i (haydn)
15. Redmi K50G / POCO F4 GT (ingres)
16. Xiaomi 11 Lite 5G NE (lisa)
17. Redmi K30 Pro / POCO F2 Pro (lmi)
18. Redmi Note 10 (mojito)
19. Xiaomi CIVI (mona)
20. Mi Pad 5 (nabu)
21. Xiaomi Mix 4 (odin)
22. Xiaomi 12X (psyche)
23. Mi 11 Lite 5G (renoir)
24. Redmi 10 (selene)
25. Redmi Note 11 (spes) / Redmi Note 11 NFC (spesn)
26. Xiaomi Mi 11 Ultra (star) / Mi 11 Pro (mars)
27. Redmi Note 10 Pro [India] (sweet) / Redmi Note 10 Pro [Global] (sweet_pro) / Redmi Note 10 Pro Max [India] (sweet_pro)
28. Mi 10S (thyme)
29. Xiaomi Mi 10 (umi)
30. Mi 11 (venus)
31. Redmi Note 11E Pro [China] / Redmi Note 11 Pro 5G [Global] / POCO X4 Pro 5G [Global] (veux)
32. Xiaomi 11T Pro (vili)
33. Xiaomi 12 Pro (zeus)
---
Flashing Instructions for MIUI 13
Note that these are generic flashing instructions that should generally be applicable across Xiaomi, Redmi, and POCO devices. However, there is a possibility that there is a variation that is unique to your device, so we strongly advise visiting your device forums for device-specific instructions.
Recovery ROM Installation
Recovery ROMs come with a .zip file extension and can be installed through the Local Update method from within MIUI. You can also use a custom recovery for installing these ROMs, though do note that device-specific instructions may differ in that case.
Transfer the download .zip file to your phone, and ensure you place the file in the "downloaded_rom" folder in the internal storage of your device. If no such folder exists, create one in your internal storage base directory.
On your phone, navigate to Settings > About Phone > System Update, and then press the three-dot icon in the top-right corner, and select "Choose Update Package". If the "Choose Update Package" is not visible, you need to tap on the MIUI version logo 7-10 times.
If the "Choose Update Package" option is missing, tap on the MIUI logo 10 times to activate the option.
Choose the downloaded .zip file.
Wait for the update to install.
Fastboot ROM Installation
Fastboot ROMs come with a .tgz file extension and require a Windows computer for the installation with MiFlash tool, as well as a phone with an unlocked bootloader. However, despite being comparatively more complicated to install than Recovery ROMs, Fastboot ROMs are sometimes the only way to boot into a working system. For instructions on unlocking the bootloader of your phone, check your device's subforums on XDA. You can perform the flashing process using the Fastboot binary itself, in which case the Fastboot ROM can be used on Windows, Linux, as well as on macOS.
Download MiFlash Tool on your Windows computer. The latest version can be found in Step 1 of this link. Once downloaded, extract the tool and install it. It is also advisable to have ADB and Fastboot installed, just in case you need it.
Reboot your phone into Download mode by powering it off and then pressing both the Power and Volume Down buttons together.
Connect your phone to the computer using the appropriate USB cable.
Download the Fastboot ROM .tgz file and extract it. Remember the extract location, as you will need to paste the address into MiFlash Tool.
Run MiFlash Tool on your Windows Computer and in the address bar within the tool, paste the extract location from Step 4.
Click "Refresh" within MiFlash and the app should automatically recognize your device.
Click "Run" within MiFlash to flash the ROM file to the device.
The progress bar within MiFlash will turn green, which indicates that the ROM was successfully installed. Your device should boot automatically to the new version.