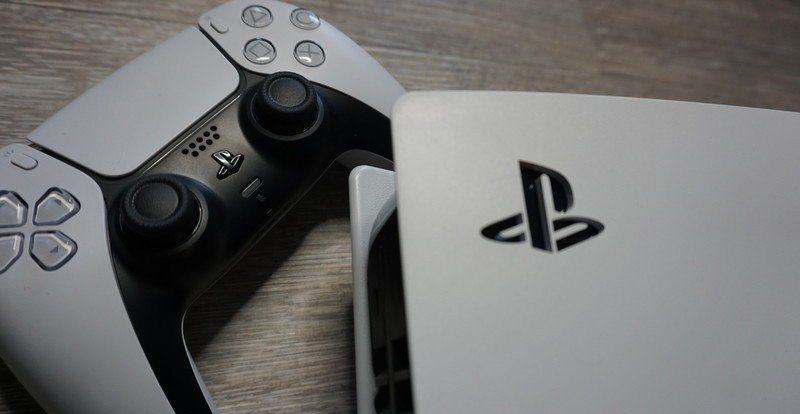 Looking buy a PS5? Well, so do millions of other people and the stock levels that we've seen so far are tight. Every time a retailer puts stock up for sale, it sells out super quickly. The longest we've seen them stay in stock is maybe 15 – 20 minutes (usually just a few minutes, though), and that's at random times, so finding one for yourself can be a difficult task. Sony has warned that it will be hard to find stock throughout the year, but retailers are promising more is coming and Sony has secured more semiconductor chips to make them.
In our PS5 review, we called it a technical marvel with a groundbreaking controller. After spending a few months with it now, it's nearly impossible to go back to the PS4. Everything about the PS5 is better, and you'll want to experience it for yourself whenever you get the chance.
When are retailers releasing new PS5 stock?
Stores are unreliable when it comes to giving prior notice for PS5 restocks. Some may announce restocks that morning or the night before, while others just drop them with no fanfare. Retailers will in all likelihood have more stock throughout the coming months so you'll probably have several chances to grab a PS5 for yourself. Stock can vary between retailers with some only offering online orders and others sometimes offering in-store pickup.
Part of the reason stock is so scarce — aside from overwhelming demand — is the ongoing pandemic and a global chip shortage that's instrumental in making the PS5. It's unclear when the semiconductor chip shortage will wane, but the Biden administration is looking to ensure something like this doesn't happen again as it involves the tech industry as large.
During a recent earnings call in August 2021, Sony CFO Hiroki Totoki mentioned that the company had secured enough chips to hits its sales targets by March 31, 2022. The company should ship close to 15 million PS5 units by then.
Where to find PS5 restock in the US
In the U.S., there are a bunch of retailers that are selling the PlayStation 5, including Best Buy, Walmart, Amazon, Target, and others. They all seem to be dropping more availability at random times throughout the day, but some are consistent from week to week. Best Buy, for example, tends to drop stock around noon. We've linked below to all the options, so be sure to check them often.
Where to find PS5 Digital Edition restock in the US
The PS5 Digital Edition is available for $399. It packs the same specs as the PS5 minus the 4K UHD disc drive. Retailers should be getting stock every so often, so keep an eye out and keep refreshing this page.
Tips for buying a PS5 or PS5 Digital Edition
There are a few things you can do to make sure you're ready for when PS5s are back in stock, and we created a few lists of tips if you're looking to specifically buy a PS5 from Walmart, Amazon, or Best Buy.
Create an account on the website you are purchasing from, like Amazon or Best Buy.
Update all of your information, including address and billing info, and keep your credit card info saved.
Download each retailer's app on your mobile device.
Stay logged in and keep refreshing the page, even if it says "Out of stock."
Use a stock tracking tool like Nowinstock.net, Honey or CamelCamelCamel.
Creating an account makes the checkout process go a lot faster. With your information already in the system, you won't need to worry about filling in those pesky shipping and billing forms.
You should also keep an eye out for console bundles that include games and other accessories. These often cost much more than the regular $400 or $500 retail price of the PS5 itself, so they tend to stay in-stock longer. If you're willing to shell out a little extra cash — and not for nothing, remember, you're getting additional games and accessories — then trying to acquire a bundle may be the way to go.
Which PS5 games you should buy?
There are plenty of amazing games on the PS5 right now and there will only be more coming as the year goes on. As for the best PS5 games you can get, we recommend titles like Demon's Souls and Spider-Man: Miles Morales. Both make the most of the console's graphics and performance boosts compared to its predecessor, and in Demon's Souls' case in particular, the remake is immaculate. When it comes to Spider-Man, Insomniac knocked it out of the park once again, creating not only a great superhero tale but a great story for Miles as a person, too.
There are also some kid-friendly games like Sackboy: A Big Adventure and Bugsnax that have charmed a lot of people with their cute styles and fun gameplay. You can't get either of these on an Xbox yet, so PS5 is the way to go if you want to play them.
Best PS5 headsets to buy
If you don't normally use a headset when you play games, you really should. They can improve your gaming experience drastically. We have several recommendations for the best PS5 headsets you can purchase right now, and they'll all stellar choices. Models like the SteelSeries Arctis 7P have it all with 3D audio support, 24-hour battery life, and the most comfortable build on the market. Others like the Razer BlackShark V2 Pro also boat extreme comfort with sublime audio quality.
No matter what you're looking for — wired or wireless, affordable or expensive — you're sure to find one that fits you perfectly.