Adobe Photoshop 2024 is the best graphic design and image editing software in the world. You can perform tasks such as creating and enhancing photos, illustrations and 3D artwork very professionally. Besides, users can also design websites, edit simulated videos and equip the necessary tools to turn ideas into reality.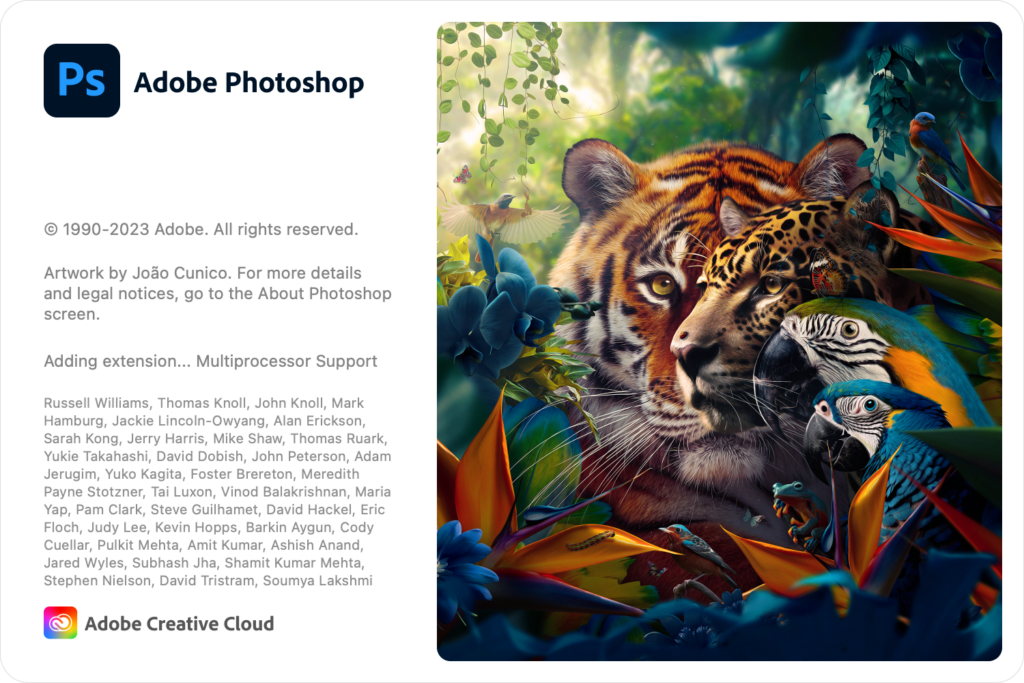 From wildest dream to amazing image in a snap: Supercharge your creativity and accelerate your workflow with Generative Fill, an amazing generative AI tool. Use simple text prompts to perform complex edits with high-quality results. Add, expand and remove content in images nondestructively — you're always in control. Also available online in Photoshop on the web.
Expand your horizons: Instantly expand images with Generative Expand. Just click and drag beyond the borders of an image and seamlessly fill the expanded canvas with matching content. Increase aspect ratios, turn portraits into landscapes and rework images to fit on websites, social and beyond in seconds.
Transform the look of an image in a few steps: Dramatically change the appearance of your images with 30 new Adjustment Presets. Hover to preview, click to apply the one you like best and then tweak the results as much as you want for a totally unique creation.
Edit efficiently with next-step suggestions: The Contextual Task Bar offers likely next steps in your workflow based on what you're doing in the moment. Achieve your desired outcome more quickly with recommendations you can click right in the menu.
Remove large objects quickly and cleanly: Make big objects like buildings disappear in a few strokes. The Remove tool uses intelligent technology to automatically fill in the background while preserving object details and depth in complex backgrounds, creating seamless edits.
Download
Compatible: macOS Big Sur 11 or later (however Ventura 13.4 or later is preferable)
How to install & activate
Step 1: you still have to Disable Gatekeeper first
Step 2: Installs AntiCC v5.9 (OneDrive | Backup)
Step 3: Run the Install.command file > Press y and then Enter > enter the password and wait for the installation to finish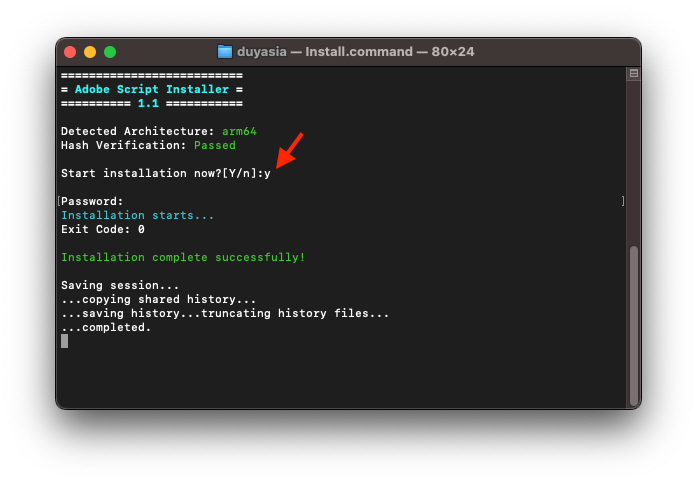 Step 4: (Important) After installation, do not run P4tch but open Photoshop. A Login screen will appear like this: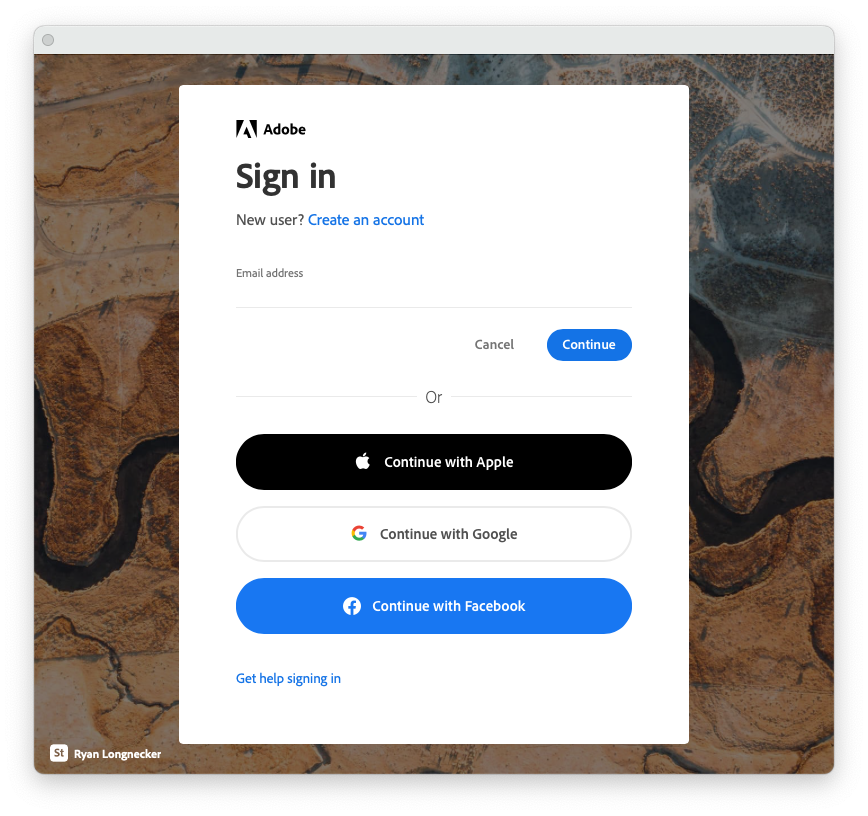 Select Login with Google (or Apple, Facebook whatever). It's okay to use an expired account. After logging in, it will display the "Let's get you…" screen, then close the application.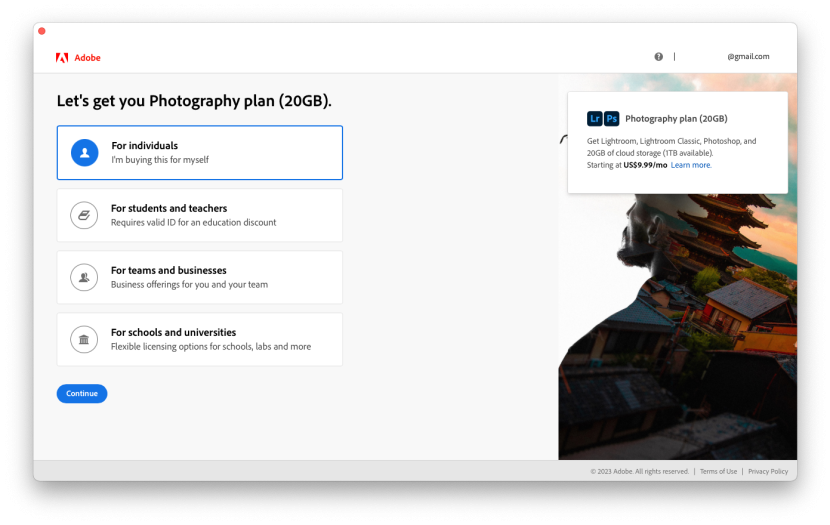 NOTE: 
The login account should have a Location of US. To be sure, you go to adobe.com and register a new account, while registering note the following: 
- Country/Region: United States
- Date of birthday: >18 years
Step 5: run the P4tch file and you're done. To avoid affecting other software, while installing note these 2 places
If you encounter any errors:
Open the Adobe Cleaner Tool and select Clean all.
Open CleanMyMac > Select the Uninstaller tab > Type "adobe" into the search box, see if there are any remaining Apps with the word Adobe then remove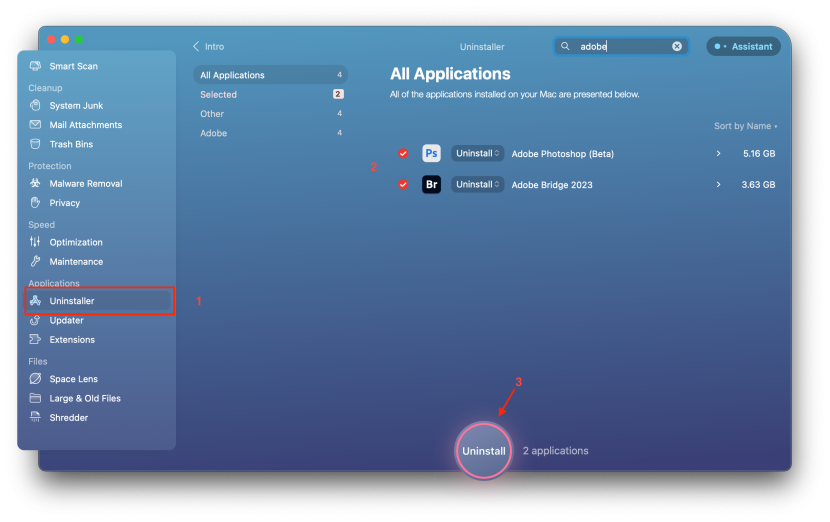 DOWNLOAD MORE: Adobe Photoshop 2023 – Free download for macOS